Welcome
The purpose of the OHSBCA is to unify all baseball coaches in the state of Ohio, to promote high school baseball, to create an official line of communication with the Ohio High School Athletic Association (OHSAA), to foster higher standards of professionalism and ethics, and to maintain a strong contact with national, state, and local coaches organizations of baseball.
---
If you have to mail check in for Clinic or Membership
Mail to:
Glen Morse
P.O. Box 275
New London, OH 44851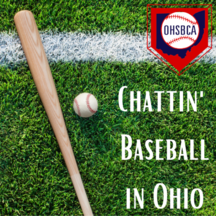 Thanks to our Sponsors
Search
---
---
2022 Hall of Fame
The 2022 OHSBCA Hall of Fame Class has been announced. This year 4 very qualified coaches will be inducted into the OHSBCA Hall of Fame at the State Baseball Clinic in January,
Congratulations to
Ray Benjamin, St. Charles HS
Donald Jones, Twinsburg HS
Tom Monroe, Waverly HS
Brian Harlamert, Coldwater HS
More information and bios will be posted as we get closer to the clinic.
Scholarships