Complete Story

John Nese - 1981
Steubenville Catholic Central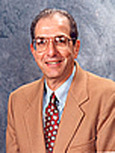 John graduated from East Pittsburgh High School in western Pennsylvania in 1956. He played college basketball for the Steubenville Ohio Barons (56-60) and was co-captain in his senior year.

His baseball coaching career totaled 12 years (1963-1975) all at Steubenville Catholic Central. His Crusader teams won 7 Sectionals, 5 Districts, and 1 Regional Championship. The 1965 squad was State Runner-up losing to Shaker Heights (4-0) in the title game.

Some highlights of his baseball coaching career were: (1965) coached in East-West All Star game in Columbus; (1971) Award of Merit from College of Steubenville and Award of Merit from Ohio House of Representatives; (1973) Achievement Award from Ohio Valley Dapper Dan Club and Award of Merit from Ohio General Assembly; (1974) 24-4 record, best in school's history; (1975) OVAC AAA Champions; (1981) inducted into OHSAA Baseball Coaches Hall of Fame; (1986) inducted into East Boros Chapter of the Pennsylvania Sports Hall of Fame; (1988) inducted into OHSAA Officials Hall of Fame for baseball/softball.

For the past 11 years, John has been a guidance counselor at Indian Creek Junior High School in Mingo Junction, Ohio. He also helps coach junior high girls basketball.

Coach Nese and his wife, Marlene, have been married for 46 years, have 4 children, 7 grandchildren, and reside in Steubenville, Ohio.