Complete Story

Luke Izer - 1984
Sandy Valley High School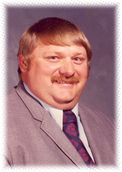 Luke Izer is a graduate of Bellville High School and Baldwin Wallace College. An all-around athlete, Luke earned 12 varsity letters in football, basketball, baseball, and track while in high school. At Baldwin Wallace he earned 4 letters each in football and baseball. in 1960 Luke led the nation with a .495 batting average.

As a teacher, Luke has worked the last 23 years at Sandy Valley High School. His football and baseball playing experience have served him well as Luke has been a varsity football assistant for 25 years ( 22 at Sandy Valley ) and a head baseball coach for 21 years ( 19 at Sandy Valley ).

During his 21 year head coaching tenure Luke has compiled a 286-156 record (.647) which includes 4 District Runners-up, 9 Sectional Titles and 5 League Championships. Six times his fellow coaches have awarded him league coach of the year honors.

Luke has had 7players named to the All-Ohio All Star Series. In 1974 he coached in the series. One of Luke's former players has made it to the major leagues but more noteworthy, 16 of his charges are now coaches.

As a 29 year member of the OHSBCA, Luke has served as a N.E. AA representative and has worked on the All-Star games and baseball clinics.

Luke and his wife Kathie, a science teacher Sandy Valley, have a daughter Kim, in college.