Complete Story

Ken Selby - 1999
Western Hills High School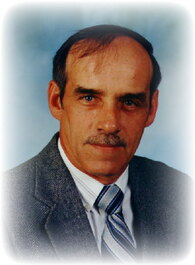 Ken Selby graduated from Ohio University in 1969. He majored in biological science and physical education. Currently, Ken is in his 30th year teaching biology at his alma mater, Western Hills High School located in Cincinnati Ohio.

Ken coached football (5years), wrestling (5years), and baseball (25 years.) He spent 19 years as head coach. His overall record was 351- 187. During those years Ken's team won two state titles (1997, 1986.) They also won nine League Championships, 5 sectional championships, 4 district championships and had 10-20 game winning seasons.

Ken served on the OHSBCA Board of Directors during 1978-1980. He was president of the Cincinnati Baseball and Athletic Director at Western Hills High School for 15 years.
Ken and his wife Mary have been married for twenty-seven years. They have three children, Vicky, Hollie and Jeffrey. They also have one granddaughter, Lindsay.