Complete Story

Jeff Short-2014
Westlake High School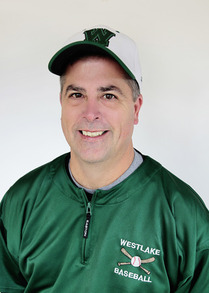 Jeff Short, Westlake High School
Coach Jeff Short's tenure with the Westlake High School Demons began 27 years ago when he was named the freshman baseball coach in 1986. The next year he moved up to become the junior varsity coach and in 1989, he was named head coach. In 24 seasons as head coach, he compiled an overall record of 345-242 including 20 winning seasons. He was named Southwestern Conference Coach of the Year three times, named The Plain Dealer Coach of the Year twice, was a Greater Cleveland Baseball Coaches Association Coach of the Year and was inducted into the Northeast Ohio Baseball Coaches Association Hall of Fame in 2010. In May 2013 he received another honor as he was inducted into the Crow's Nest Hall of Fame by the Lake County Captains Baseball organization (Cleveland Indians Class A Affiliate).
During his head coaching career, the Westlake Demons earned four Southwestern Conference championships, made 12 appearances in Districts, earned three regional appearances and in 2012, the team played for the Division I State Baseball Championship. No other team in the history of Westlake High School has ever made it to the state title game in any sport. The team finished 2012 with a 24-7 record, which are the most wins in school history.
What made the 2012 run to the state championship game even more special was that earlier that year; Coach Short announced that he would be retiring from coaching baseball at the end of the season. He remains a math teacher with the Westlake City Schools where he has taught for the past 28 years.
Coach Short was honored to represent Northeast Ohio as a Mizuno All-Ohio Series Coach in 1996. He was named the Greater Cleveland Baseball Coaches Association All-Star Game coach in 1996, 1997, 1998, 1999 and 2002, and has coached several Jacobs Field All-Star games over the years.
Coach Short has been a member of the OHSBCA for 25 years and served on the State Board from 1994-96. He also was a member of the State Coaches Poll.
Seven Westlake High School baseball players have been selected to the Mizuno All-Ohio series teams over the years. More than 50 players have signed on to play college baseball and one player signed a Major League Baseball contract. Former player Chris Holick (Westlake High School Class of 1995) is the current assistant baseball coach at The Ohio State University.
In addition to coaching baseball at Westlake High School, Coach Short has coached boys junior varsity and varsity boys basketball. He also was the girls varsity basketball head coach for three seasons. He continues to stay active with basketball as he currently serves as a basketball official in the Cleveland-area.
His motto for coaching and in life is to "always surround yourself with good people." He is grateful to his coaching staffs over the years for their support and dedication.
Jeff grew up in Archbold, Ohio (near Toledo) before moving to Northeast Ohio upon graduating from the University of Toledo with a degree in elementary education. He also holds a master's degree in Sports Management from Cleveland State University.
He resides in Avon, Ohio with his wife of 20 years, Julie Verba. The couple is the proud parents of a three-year-old son, Jason. You may find Coach Short on a Little League field someday!