Complete Story

Dave Starling-2023
Reynoldsburg High School, New Albany High School, Hilliard Bradley High School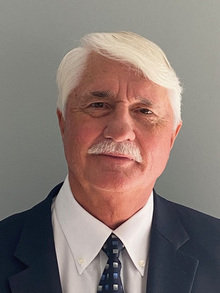 Dave Starling
Dave Starling is a graduate and Athletic Hall of Fame member of Reynoldsburg High School. He was a three year letter winner in football, basketball and baseball. He accepted a basketball/baseball combined scholarship to Youngstown State University. He graduated from Capital University where he was the baseball MVP his senioryear. Starling also received Capital's Bill Bernlohr "Man Award" in 1976.
Coach Starling spent 27 years as the Head Baseball Coach at Reynoldsburg High School (1983-2009); 6 years at New Albany (2016-2022); and is currently at Hilliard Bradley High School. His career record is 531-305. He has won 7 Ohio Capital Conference Championships; 6 District Titles; 2 Regional Titles, and has made 2 State Final Four appearances in 2004 and 2021 when his New Albany team was crowned State Champions.
Starling is a 7-time Ohio Capital Conference Coach of the Year; 4 time Central District Coach of the Year; 2003 Columbus Dispatch and 2019 This Week Coach of the Year; 2019 Ohio High School Baseball Coaches Association Division I Coach of the Year. He was selected as the American Baseball Coaches Association Division I Coach of the Year in 2021. He was inducted into the Central District Baseball Coaches Hall of Fame in 2009.
There were two former alumni that played Major League Baseball. Mike Matheny (1988) and Eric Fryer (2004) both graduated from Reynoldsburg. Matheny went on to play at the University of Michigan and Fryer at Ohio State.
Matheny spent his major league career with the Milwaukee Brewers, Toronto Blue Jays, St. Louis Cardinals, and San Francisco Giants. He also managed the St. Louis Cardinals and Kansas City Royals. Fryer played with the Pittsburgh Pirates and St. Louis Cardinals...managed by Mike Matheny.
I have been blessed during my career to have had outstanding assistant coaches and quality young men in our baseball programs. Since 2003, I have been fortunate to have had the distinct honor to coach with the following: Jason Leslein, Joe Fryer, Rob Gravatt, Hunter Haswell, Logan McClain, Jonathan Braund, Luke Liston, Bryce Cromer, and Brian Evans. These men dedicated themselves to the overall development of young men. I am extremely grateful for their service.
Coaching is not just a team effort on the field, but at home as well. My wife of 39 years, Sherry, has been a tremendous inspiration. Her love and support are invaluable and a major reason for the success I have experienced during my career. I love you and thank you for enabling me to pursue a passion. Also, my daughter and son-in-law, Lauren and Michael Hunter, thank you for your love and support, and making sure our greatest fan, Harper, attends each game.