Complete Story

Tom Monroe-2022
Waverly High School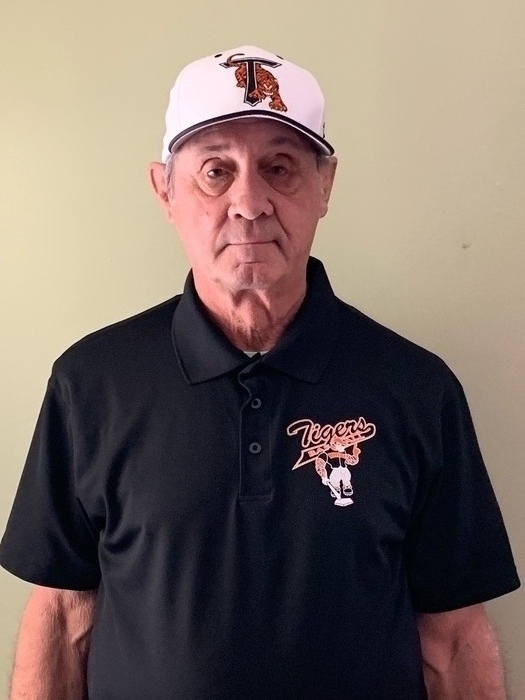 Tom Monroe, Waverly High School (2021)
Tom Monroe served as the varsity baseball coach at Waverly High School for 26 seasons. Baseball, golf, basketball, softball...he coached a varsity sport for all 30 years while teaching social sciences. His love of baseball and the students there was legendary.
After graduating from Grove City High School in 1968, he attended West Liberty State College where he was a four-year letterman in baseball. He received his graduate degree from Xavier University in 1980.
During his career as varsity baseball coach at Waverly, Coach Monroe amassed 386 wins, three league championships, seven sectional championships, and built a program which produced six All-State players-two with professional contracts. One of those All-State players, Jeff Noble, succeeded Monroe as the varsity baseball coach at Waverly. "I'm proud that Jeff followed me as baseball coach at Waverly. One of us has been at the helm of Waverly baseball for 49 of the last 50 years." (800 + wins)
He also served as both President and Vice-President of the Southeast District Baseball Coaches Association. Among his honors, he was selected to the Southeast District Hall of Fame, coach of the year on numerous occasions, and ultimately the Waverly High School Athletic Hall of Fame in 2016.
Coach Monroe, while largely remembered as the baseball coach, also coached golf for over 20 seasons. During that time, Waverly golf finished 4th and 6th in the State in 1994 and 1995, respectively. He was named coach of the year six times.
Tom and his wife of 47 years, Sandy, still reside in Waverly. They have two sons: Jeff Davis and Jason Monroe and five grandchildren.