Complete Story

Ray Benjamin-2022
St. Charles Prep High Schools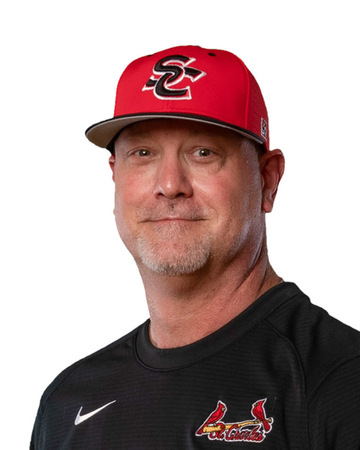 Head Baseball Coach at St. Charles Prep High School
Ray Benjamin is a 1991 graduate of St. Charles Prep in Columbus. Ray was a three-year letter winner in football, basketball, and baseball. He accepted a baseball scholarship to the University of Nebraska and was there one year before moving to Mendocino JC in California.
Coach Benjamin returned to his alma mater in 1994, spending four seasons as a varsity assistant under his father, Bob Benjamin. In 1998 Ray took over the program and has been the head coach ever since.
St. Charles has compiled a 354-208 record with Ray at the helm. They have won 5 Central Catholic League Championships, one district, and a regional championship, as well as a birth in the 2000 State Final Four.
Coach Benjamin has served as the Public Information Director for the OHSBCA since 2004. He also serves as the Assistant Executive Director for the National High School Baseball Coaches Association and on the ABCA High School All American Committee.
Ray and his wife Heather have been married for 23 years and have twin sons Michael and Ryan.