Complete Story

Mike O'Reilly-2018
Sylvania Southview High School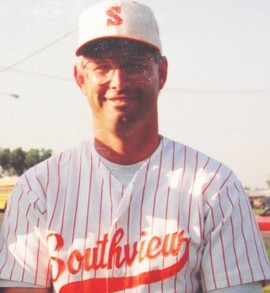 Coach O'Reilly is a 1974 graduate of Toledo Whitmer High School. He received his Bachelor's and Master's degrees from the University of Toledo. He signed with the New York Yankees in 1978. His first coaching position came in 1980 when he was a volunteer assistant at the University of Toledo. Mike started his high school coaching career in 1981 at Sylvania Southview. During his career his teams won 421 games at Southview and Toledo St. John's Jesuit. Over two dozen of his players went on to play in college, with two going on to be drafted.
Twice during his career Mike was selected to coach in the Mizuno All-Ohio Series.
In 1995 he was selected to coach in the U.S, Olympic Festival in Colorado Springs.
Starting in 1996 Mike took on the role of Executive Director and Head Coach of the Team Ohio program, for 12 years, which competed in the Sunbelt / Heartland National High School Baseball Classic in Oklahoma.
Internationally, Coach O'Reilly has been selected to coach and put on clinics around the world. In Australia he has coached their Junior National team in international competition. He also coached the Sydney Blues in the Claxton Shield, which was their Major League competition. It is now called the ABL. He was also invited to Curacao and Finland to put on clinics and work with their national teams.
Mike has been a long time member of the OHSBCA, ABCA, and NHSBCA. He spent seven years as the chairman of the NHSBCA All-American committee,
Previously Coach O'Reilly has been inducted into the Toledo Whitmer and the Sylvania Schools Athletic Hall of Fame.
Mike was married to his wife Barb for 19 years till she passed away in 2008. He has two children, Cameron and Olivia, who both graduated from The Ohio State University in 2015. Cameron is now an English teacher living in Brazil. Olivia is a third year medical student at the University of Toledo College of Medicine.