Complete Story

Ray Hamilton-2020
Lakota East High School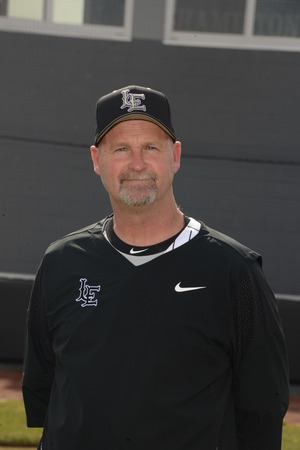 2020 Hall of Fame Inductee
Ray Hamilton-Ross/Lakota East High School
Ray Hamilton is a 1983 graduate of Lakota High School in West Chester Ohio. Ray was a 3-year Varsity starter in Football and 2 in baseball. He accepted a football scholarship to Appalachian State University and played 1 year there. He then traveled west to Independence Community College for a semester before ending up at Missouri Southern State college in Joplin, Missouri for the final 2 years of eligibility. He graduated in 1988 with a Bachelor of Science degree in education.
Ray began his teaching and coaching career at Ross High School in Hamilton Ohio in 1989. Ray coached football, basketball, and Baseball at Ross. He became Head Baseball coach in 1989 and during that 11-year span compiled a 197-75 record. They won 5 league championships 1991,1994,1995,1996 and 1998. Ray was named FAVC Coach of the year in 91,95,96 and 1998. He was Cincinnati Enquirer Coach of the Year in 1998.
In 2000 Ray was named Head Baseball Coach at Lakota East High School in Liberty Twp. Ohio. During the past 20 years at Lakota East he has a record of 332-189. East has won the Greater Miami Conference 3 times 2005,2010, 2011. His 332 wins are the most in the Districts history. Lakota East has won 3 district final games and have made the regional tournament in 2008, 2011,2013. They won the state Championship in 2011. He has been selected as Greater Miami Conference Coach of the Year 4 times 2005,2010,2011,2019. He was named Cincinnati Enquirer Coach of the year in 2011. Ray coached in the Mizuno All-Star series in 2011 and the Augusta Sports Wear Series in 2019. Ray coached Junior Team Ohio in the Lonestar classic in 2006 and 2007.
Coach Hamilton knows that success is no accident and credits outstanding players. 170 have gone on to continue to play at the next level. Also, all the great assistant coaches, parents and athletic staffs at both Ross HS and Lakota East HS that have made is honor possible.
Ray and wife Dee are the proud parents of Celeste(26) and her husband Chris Elam, Garrison(19) and Grayson(19) and the proud grand parents of 1 Grand Daughter Brooklyn(5). Ray credits his wife for blending Baseball with family and making it work for the past 31 years. Ray and Dee have lived in Lebanon Ohio for the past 21 years.