Complete Story

Frank Lamoreaux-2019
Seneca East High School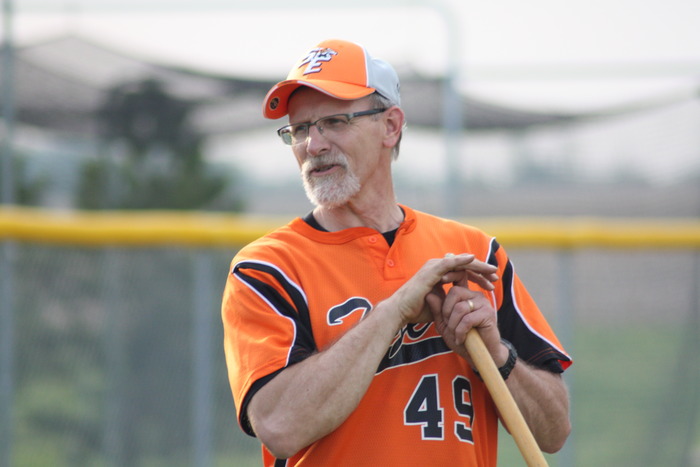 Coach Lamoreaux graduated from Heidelberg University in 1980 where he participated in football and baseball. His first teaching and coaching position was for the Garfield Heights City School District outside Cleveland, Ohio, where he taught language arts and coached freshmen football and junior varsity basketball for two years. In 1982 he was hired at Seneca East Local Schools to teach language arts, health, and physical education for grades seven and eight while also coaching football and basketball at the junior high. For one year Frank taught Business Communications for Pioneer JVS in Shelby, Ohio, but continued to coach for Seneca East. During the fall of 1986, Coach Lamoreaux accepted a high school English position with Seneca East where he continued to teach and coach football and baseball until retiring in 2015. For the past 39 years, Coach Lamoreaux has coached football at all levels including 12 years as the head coach obtaining a record of 71-50. From 1986-2015 he was the head baseball coach at Seneca East for 30 years achieving a 405-267 record. He continues to be an assistant coach to head coach Rick Bowerman.
During Coach Lamoreaux's baseball tenure, he has coached 8 All Ohio players including 2 Player of the Year recipients and one 1st team All American and District 4 Player of the Year (OH, WI, IN, IL, MI). In addition he has coached 4 DistrIct 9 POY. Coach L has been privileged to coach 14 sectional championship teams, 6 district championship teams, and 5 League championship teams. Five times Coach L was voted league coach of the year, 6 times as District 9 coach of the year, and once as OHSBCA Division IV coach of the year. The 2014 team at Seneca East finished as state poll winners ranked #1 in Division IV. Having quality assistant coaches his entire career, Coach Lamoreaux feels fortunate to have worked with great coaches and players during his time at SE. Additionally, so many community members and school administrators have contributed immensely to the success of Seneca East Baseball.
Coach L continues to be a volunteer junior high football coach and assistant baseball coach at Seneca East. Frank has been married to Kelly (Getz) Lamoreaux for 35 years. After 33 years in the classroom, Kelly is also a retired elementary teacher from Seneca East and a Heidelberg graduate. Frank and Kelly are the proud parents of two sons who are Seneca East graduates. Matt graduated from Seneca East in 2005 and from Heidelberg in 2009. He is married to Chelsea Fleming Lamoreaux, a 2011 Ohio University graduate. Both work for the Ohio EPA as environmental scientists. Jake is a 2009 graduate of Seneca East and a 2013 graduate of Capital University. He is a traveling RN in an ICU department currently working in the Los Angeles area.