Complete Story

Chris Kubbs-2019
Marion Pleasant High School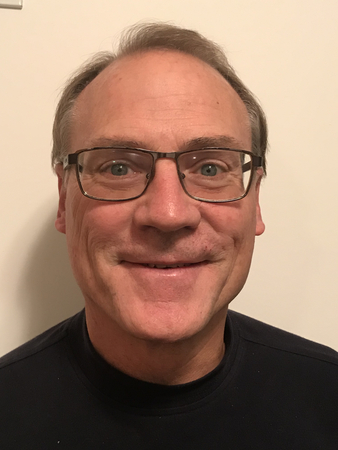 Chris Kubbs – Hall of Fame Inductee
Former Head Coach Marion Pleasant HS and Mt. Gilead HS
Coach Chris Kubbs graduated from Ohio Northern University in 1980 where he played four years of collegiate baseball for Herb Strayer and football for Wally Hood. After graduation he returned to his high school alma mater, Mt. Gilead High School, as a math and computer science teacher. He assisted Coach Paul "Bear" Bremigan in football and took on the duties as head baseball coach for the Indians. During his five years as coach in Mt. Gilead, his baseball team compiled a 82-33 record, which included 3 league titles, 3 sectional titles, 1 district championship, and 1 district runner-up.
Chris left Mt. Gilead in 1985 to pursue a head football coaching position at Hebron Lakewood High School and then moved to Marion Pleasant High School as their head football coach in 1989. As the head football coach, he compiled a record of 220 wins and 66 loses, 19 league titles, 16 playoff appearances, 2 regional runner-ups, 4 regional championships, 1 state runner-up, and 2 state championships, in 1996 and 2002.
In 1996, Coach Kubbs took over as the head baseball coach at Pleasant to the present. During his tenure as head coach, Pleasant's baseball teams have enjoyed a great deal of successes, recording 433 wins and 188 losses. Over the last 23 seasons, the Pleasant Spartan Baseball Teams have won 17 league titles, 16 sectional titles, 10 district titles, 2 regional runner-ups, 3 regional championships, 2 state championships, in 2001 & 2006. Chris' overall high school baseball record is 515-220.
Chris feels fortunate that he has had the opportunity to teach and coach in a community that has provided many great student-athletes who have gone onto be successful individuals in their respective fields. He also has been blessed with many fine assistant coaches who he has enjoyed working with in both football and baseball.
Chris and his wife Julie just celebrated their 30th wedding anniversary. They live in the Pleasant School District where they raised their 3 children. Their son, Corey, played baseball for Coach Keith Veale at Mt. Vernon University and is presently an assistant baseball coach at Ottawa University in Kansas. Their daughter, Kara, is finishing her last year in the College of Pharmacy and is a 3rd generation student at Ohio Northern University. Their youngest, Kalyn, is a freshman at Anderson University in Indiana, majoring in dance pedagogy.
Coach Kubbs would like to thank all of his former players and assistant coaches who he has had the opportunity to work with and for their dedication and efforts to such great sports as football and baseball. He would also like to thank Dan Gorbett, head baseball coach at Colonel Crawford High School, for submitting him for this honor. Special thanks to Mr. Bruce Lawrence, who served an assistant coach in both football and baseball.