Complete Story

Tim Dunn-2017
Cincinnati County Day High School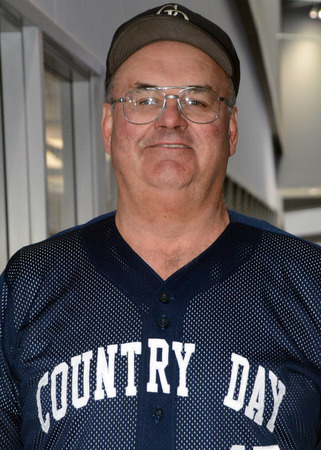 2017 HALL OF FAME INDUCTEE
Tim Dunn – Cincinnati Country Day High School
Coach Dunn is a 1977 graduate of Williams College (Mass.) and completed his Masters at Wesleyan University (CT). Following a coaching stint at Canterbury School in Connecticut he took over the baseball program at Cincinnati Country Day in 1986. In addition to coaching both baseball and football at Country Day he is head of the science department and teaches AP Biology and Chemistry.
Beginning his 31st year as head baseball coach at Country Day this year, his teams have compiled a 505 -219 record. Dunn's Indians have won 16 sectional, 8 district, 3 regional and two State Championships (1993 and 2001). Country Day has also been the OHSBCA poll champion twice. Dunn has been named Miami Valley Conference coach of the year and Cincinnati Enquirer Coach of the year multiple times and was also named OHSBCA coach of the year and AP State coach of the year.
He has been a member of the OHSBCA and the Southwest Ohio Baseball
Coaches Association for the past 31 years and served as a poll voter for ten years. He has enjoyed the help of many great assistant coaches, including former players, and has benefitted from a Country Day community that values both academic and athletic achievement. Two of his players have been named Player of the Year by the Coaches Association and over 40 have gone on to play college baseball.
Newly retired from football Dunn's Country Day football teams have compiled a 219-83 record. They have made 13 OHSAA state playoff appearances, had 7 undefeated regular seasons and made 2 Final Four appearances. He has earned multiple Coach of the Year honors including OHSFCA and Associated Press State Coach of the Year and a two time NFL High School Coach of the Year nominee.
Tim has been married to his wife Pat for 33 years and resides in Milford, Ohio. They have two children who both graduated from Country Day. Son Kevin works in finance in New York City and daughter Brigid works as a federal consultant in Washington, DC. Their support and patience over these many years has contributed to the success of both Coach Dunn and his teams.