Complete Story

Greg Wilker-2016
Lake High School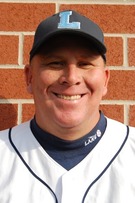 Greg Wilker is a 1979 graduate of Coldwater High School where he played baseball for Hall of Fame coach Lou Brunswick as well as football. Greg graduated from Wright State University in 1983 with a Bachelor's degree in Comprehensive Business Education.
With the 2015-2016 season, Greg begins his 33rd year of teaching and coaching at Lake High School. As the head baseball coach for 31 years, the Flyers have compiled a record of 536-320. This includes 8 League championships, 19 Sectional championships, 6 District championships, and 1 Regional championship. He is very proud that numerous players have developed a love for the game of baseball, having gone on to play the sport in college or become a coach or an umpire to pass the game along to younger players. Additionally, Greg has been a Varsity Assistant Football coach for 30 years at Lake High School.
Coach Wilker has been blessed to have his wife Linda be his best friend and greatest supporter for the last 31 years. Greg's parents and siblings instilled in him a love for sports and a competitive spirit. Moreover, they taught him that sports are about fun, sportsmanship and team accomplishments, not just the numbers on the scoreboard.
Greg feels fortunate to be part of a staff and community who love baseball and work extremely hard to maintain excellence. The achievements of the Lake Baseball program for more than three decades may be attributed to the caring community, supportive administrators, long time dedicated and loyal assistant coaches and the fine young men who work diligently to be successful on and off the field.