District Reps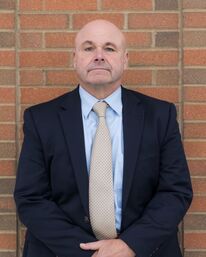 VERMILION
NORTHWEST DISTRICT - SR. REP
School - (440) 204-1701
Cell - (440) 864-2783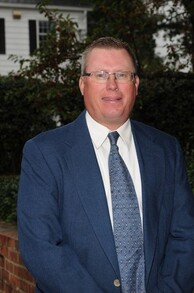 BUCKEYE CENTRAL
NORTHWEST DISTRICT - JR. REP
School – 419-492-2266 X 1111
Cell – 419-544-6022
Northwest District
Northwest District information and news can be found here.
Northwest District 9 News
The District 9 Baseball Coaches Association's goal is to promote high school
baseball in the following counties in Northwest Ohio: Ashland, Crawford, Erie,
Hancock, Huron, Lucas, Ottawa, Richland, Sandusky, Seneca, Wood, and
Wyandot.
2022 DISTRICT 9 OFFICERS:
President: Jeff Keck - jkeck@vermilionschools.org - Vermilion
Vice President: Zach Moots - zmoots@yahoo.com - Sandusky
Secretary: Rick Bowerman - rbowerman@se-tigers.com - Seneca East
Treasurer; Chad Jensen - cjensen@bcbucks.org - Buckeye Central
Statistician: Gregg Hedden - ghedden@pccsd-k12.net
Dues for the District 9 Baseball Coaches association are $30 and need to be payed by April 1st to Chad Jensen
The District 9 Spring Meeting will be Sunday, May 22, 2022 at Buckeye Central High School - 2 PM Start time!
The 2022 Sports Force District 9 All-Star Classic will be played on June 20, 2022 at 7 PM at the Sports Force Athletic Complex in Sandusky. Match-ups will be as follows:
Erie/Ottawa Counties vs Richland County
Seneca/Hancock Counties vs Crawford/Wyondott Counties Sandusky/Wood/Lucas Counties vs Huron/Ashland Counties
The NW District 9 Coaches Association welcomes the following new head coaches and wishes them luck this season:
Kenny Fagan - Galion
Eric Mallholand - Carey
Nick Melton – Madison
Ryan Donley-Anthony Wayne
The following 2021 graduates are playing baseball at the next level! Congratulations men and good luck!
| | | |
| --- | --- | --- |
| Jacob Krausher | Vermilion | University of Akron |
| Cody Shultz | Vermilion | Terra State Community College |
| Ethan Young | Vermilion | Terra State Community College |
| Carter Klausing | Vermilion | Tiffin University |
| Nick Werth | Vermilion | Lorain County Community College |
| Nate Adelman | Norwalk | Tiffin University |
Thomas Gfell Norwalk College of Wooster
Elliot Veensta Liberty Benton Ohio Northern
Chase Hunt Ashland Ohio Dominican University
Anthony D'Amico Sandusky Terra State Community College Julius Robinson Sandusky Terra State Community College Tasavion Jones Sandusky Kent State Tuscarawas
Josh Gase Tiffin Calvert Terra State Community College
Jaron Gase Tiffin Calvert Terra State Community Colleged
Camden Mc Coy Tiffin Calvert Walsh University
Cam Darrington Perrysburg Owens College
Hudson Smith Perrysburg Owens College
Christian Gulgin Perrysburg University of Findlay
Noah English Perrysburg Baldwin-Wallace
Devin Cavanagh Perrysburg University of Toledo
Garrett Pike Anthony Wayne University of Toledo
The following schools have made facility upgrades:
Norwalk New Scoreboard
Vermilion New Scoreboard
Liberty Benton Infield Turf, Concrete backstop
Bellevue Turf on home plate area
Perrysburg Infield Turf