Complete Story

Dan Kern - 2004
Miller City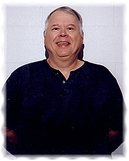 Dan Kern was head baseball coach at Miller City for the past 29 years. His record is 469-191. His teams have won 11 league championships, 19 sectional championships, 11 district championships, 4 regional championships, and 2 state championships. Dan also coached JV baseball 2 years ('73, '74), basketball for 26 years ('72-'97) all at Miller City. Dan was also Miller City's Athletic Director for 24 years from 1980-2003. Dan retired this past spring from his baseball and Athletic Director duties.

Dan began teaching driver education part-time at Miller City High School in the fall of 1969 while a senior at Bowling Green State University. His first full-time teaching position was in 1971 at Port Clinton High School. Dan then went back to Miller City in 1972 and stayed.

As a life long resident of Miller city, Dan graduated from Miller City High School in 1966 and Bowling Green State University in 1970. At Bowling Green, he received his bachelor's degree in business and physical education. Dan received his master's degree in 1974. Dan's wife, Kathleen and he were married in 1972 and have five children and four grandchildren. Four of his children have college degrees and their youngest is just beginning his college education this fall. Two of this daughters are teachers as well as two of his sons-in-law.