Complete Story

Chris Kaczmar-2015
Walsh Jesuit High School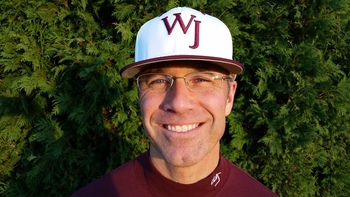 2015 HALL OF FAME INDUCTEE
Chris Kaczmar – Walsh Jesuit High School
Chris Kaczmar is a 1988 graduate of Walsh Jesuit High School and a 1992 graduate of Miami University where he earned his Bachelor of Science Degree in Architecture. Upon graduation, he began working at the family business of Kaczmar Architects Incorporated where he is still employed. In 1999 he earned his license as a State of Ohio Registered Architect (NCARB).
Coach Kaczmar returned to his high school alma mater as an assistant baseball coach in the 1995 season and then was named the head coach in 1997. During the past 18 years as head coach, his teams have won 8 conference championships, 16 Sectional titles, 11 District titles, 3 Regional runner-up finishes, 6 Regional titles, 2 State runner-up finishes, and 4 State Championships. His teams have also earned 2 State Poll Championships, 2014 being the latest, as well as 4 State Poll runner-up finishes. Over those 18 years as head coach, the Warriors have a 444-83 record; an astounding winning percentage of .843. Chris has also earned many local Coach of the Year awards as well as national recognition for ABCA Midwest Regional Coach of the Year 3 times, NFHS Coach of the Year Finalist 4 times including the top honor in 2011, the National Easton Sports Master Coach Award winner in 2011, and the Ohio Division II Coach of the Year in 2007. In 2010 he was inducted into the North East Ohio Baseball Coaches Association Hall of Fame.
He and his wife of 18 years, Bethany, have four children: Emma (15), Stanley (13), Henry (11) and Lucille (9).