State Clinic Registration Open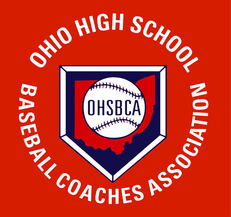 The OHSBCA is excited to announce the Clinic registration for the 2022 OHSBCA State Baseball Clinic is now open on the website. The Clinic after a one year hiatus will be held on January 20-22, 2022 at the Hyatt Regency in Columbus. We are hoping for a great turnout of coaches to hear some great speakers lined up by Clinic Director Drew Kirby. A list of speakers and the agenda will be announced in several weeks.
We also encourage you to stay at the Hyatt to help the OHSBCA meet our room quotas. The Hyatt allows us use of the meeting rooms and ballroom if we fill a quota of rooms per night of the clinic. This helps us keep the clinic affordable for all our members. Here is link to make reservations
Make plans now to attend one of the best clinics in the nation!