District Reps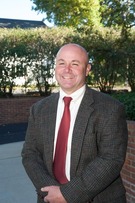 NORTHWEST DISTRICT SR. REP
VERMILION
School -(440-204-1701Fax-Cell-(440) 864-2783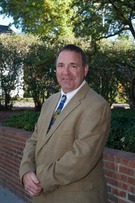 NORTHWEST DISTRICT JR. REP
LIMA SHAWNEE HIGH SCHOOL
School #: (419) 998-8000
Cell #:(567) 204-5560
Northwest District
Northwest District information and news can be found here.
Northwest District 9 News
The District 9 Baseball Coaches Association's goal is to promote high school
baseball in the following counties in Northwest Ohio: Ashland, Crawford, Erie,
Hancock, Huron, Lucas, Ottawa, Richland, Sandusky, Seneca, Wood, and
Wyandot.

2020 DISTRICT 9 OFFICERS:
President: Jon Amicone - amicone.jon@shelbyk12.org - Shelby
Vice President: Jeff Keck - jkeck@vermilionschools.org - Vermilion
Secretary: Zach Moots - zmoots@yahoo.com - Sandusky
Treasurer; Chad Jensen - cjensen@bcbucks.org - Buckeye Central
Statistician: Gregg Hedden - ghedden@pccsd-k12.net

Northwest District 9 Spring Meeting is Sunday, May 17, 2020 at Shelby HS at 2 PM

The 2020 Sports Force District 9 All-Star Classic will be played on Thursday, June
18th at 7 PM at the Sports Force Athletic Complex in Sandusky. Match-ups will be
as follows:
Erie/Ottawa Counties vs Huron/Ashland Counties
Crawford/Wyandot Counties vs Richland County
Seneca/Hancock Counties vs Sandusky/Wood/Lucas Counties
____________________________________________________________________
The NW District 9 Coaches Association welcomes the following new head
coaches and wishes them luck this season:
Aaron Fries - Norwalk St. Paul
Greg Travis - Crestline
Matt Coleman - Tiffin Calvert
Nate Taylor - Mansfield Madison
Brad Bowser - Fostoria
Brian Makowski - Tiffin Columbian
Neil Schaffner - Galion
Mike Barrett - Mansfield St. Peter's
J.R. Davis - Mansfield Senior
Ray Neill - Margaretta
The following 2019 graduates are playing baseball at the next level!
Congratulations men and good luck!

Brady Biglin Buckeye Central Notre Dame College
Cody Balliet Hopewell-Loudon Lake Erie College
Hunter Huffman Shelby Indiana Wesleyan
Mason Montgomery Vermilion Bowling Green
Ridge Clark Vermilion Heidelberg
Gavin Starcher Norwalk St. Paul Owens Tech
Kurt Maxwell Norwalk St. Paul Capital University
Ben Vore Lexington Cincinnati
Jake Davenport Lexington Ashland
Austin Basham Lexington Grove City
Noah Smith Wynford Indiana Tech
A.J. Blubaugh Clear Folk Milwaukee - Wisconsin
Mitch Dulin Clear Fork Cuyahoga County Community
Dylan Jewell Clear Fork Heidelberg
Griffin Snider Liberty Benton Union College
Anthony Wolford Liberty Benton Shawnee State
Jake Hall Seneca East Heidelberg
Leighton Battles Norwalk Mt. Union
Avery Fisher Ontario Ohio State
Nate Ball Perrysburg Youngstown State
Haydn Smith Perrysburg Siena Heights
_________________________________________________________________
The following schools have made facility upgrades:
Sandusky Turf and batting Cage Improvements
Liberty Benton Permanent Seating
Norwalk Wind Screen
Tiffin Columbian Turf Bullpens